GIVE WATTLE WHACKS!
This pest plant can pullulate!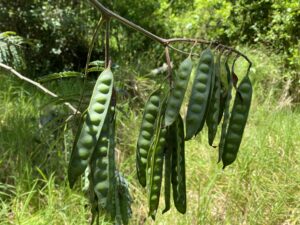 At WANHRT we're lovers of native habitat and fighters of exotic encroachers.
For the sake of te taiao we're asking you to whack your wattle!
Our weed of the month, the unassuming Aussie acacia is actually invading many hectares of the Heads.
Tree and Sydney Wattle are becoming more and more abundant and are relatively easy to spot with its bean-like pods and bronze bottle brush flowers.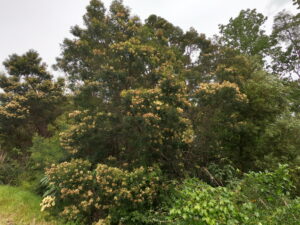 Wattle prefers disturbed open and sunny scrubland and coastal sites, is fast growing and its seeds may lay dormant for up to 30 YEARS!
YOU CAN DO IT!
Hand pull small plants year round.
Drill and fill with herbicide.
Cut the trunk as close to the ground as possible.
Paint the newly cut stump with herbicide.
Foliage spray in spring and summer with herbicide and penetrant.