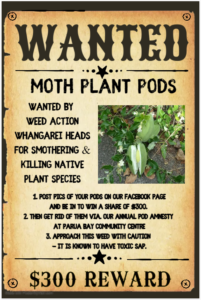 Wanted! Your moth plant pods!
Back by popular demand there is now a skip located at Parua Bay Community Centre for you to get rid of your pesky pods. And to dangle a carrot we're giving away 1st, 2nd and 3rd vouchers to Parua Bay Pub for those of you who post pictures of your piles of pods to our Facebook page.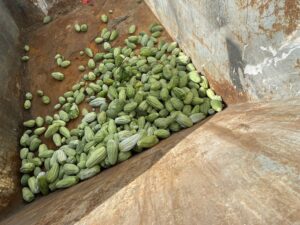 To ensure this will happen again next year, please respect this initiative and only use the skip for pods, not other plants or rubbish.