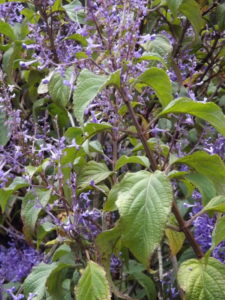 How to Control:
Dig out small plants, removing all stem fragments. Dispose of at a refuse transfer station or burn or bury deeply.

Cut stump application: Cut low and treat stump with (200ml glyphosate/1L water) or (1g metsulfuron/1L water) or (100ml triclopyr/1L water).

Spray all year round (100ml glyphosate + 20ml penetrant/10L water) or (2g metsulfuron + 10ml penetrant/10L water).
Cut stems resprout. Follow up within 3-6 months to kill resprouted stems. Replant bare sites. Releatively easy to achieve control.
Caution: when using any herbicide or pesticide PLEASE READ THE LABEL THOROUGHLY to ensure that all instructions and safety requirements are followed.
For more information and pictures of this weed check out the Weedbusters info page.