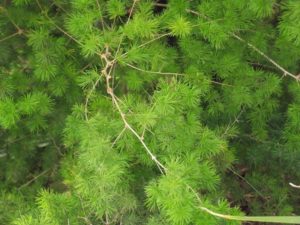 How to Control:
Dig out small infestations, removing ALL rhizomes/tubers. Dispose of at a refuse transfer station or burn. Leave rest of cut material on site to rot down.

 

Weed wipe spring -summer with (300ml glyphosate/1L water, no penetrant).

Spray lightly spring-early summer with (200ml glyphosate/10L water). Do not add penetrant when spraying against tree trunks). Spray lightly, avoiding runoff.
Stems break at ground level so plants cannot be pulled.  Any tuber fragments remaining after digging usually re-sprout. Tubers often resprout after spraying, Always follow up on treated areas at least 6-monthly. Replant treated areas where possible after 2-3 treatments to establish dense ground cover and minimise reinvasion.
For more information and pictures of this weed check out the Weedbusters info page.