MORE FREE STUFF!
Following the success of WANHRT's Moth Plant Pod Amnesty last month we're giving you all another chance.
From 12th May to 15th June you will be able to FREELY dispose of your dirtiest dozen weeds such as wild ginger, cotoneaster & moth plant.
Spread the word and stop the spread of weeds – let's fill the bin with unwanted weeds.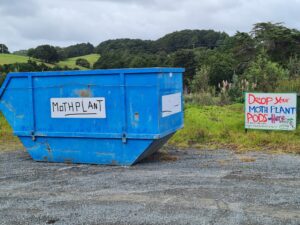 To ensure this will happen again, please respect this initiative and only use the invasive weeds, not other plants or rubbish.
For more info on the dirty dozen head to https://weedaction.org.nz/dirtiest-dozen/